First, Know if Your Device or Battery Is Classified as a 'Dangerous Good'
‍
‍
All these super strict rules are applicable to Dangerous Goods (DG), which are goods with hazardous components - and often,  batteries are considered as DG.
‍
How do you know if your battery is a DG?
‍
All lithium batteries and devices with lithium batteries are considered to be hazardous! They are applicable to DG rules when shipping overseas.
‍
‍
There's generally two types of lithium batteries:
‍
‍
‍
For each battery type, there is a specific UN Number, a four-digit number that identifies dangerous or hazardous substances and goods.
‍
What types of batteries are not considered DG?
‍
"Dry cell" batteries are not listed as DG or hazardous materials in the international regulations.
Common examples of Dry cell batteries include alkaline, nickel cadmium, and carbon zinc batteries.
‍
Dry cell example (AA batteries):
‍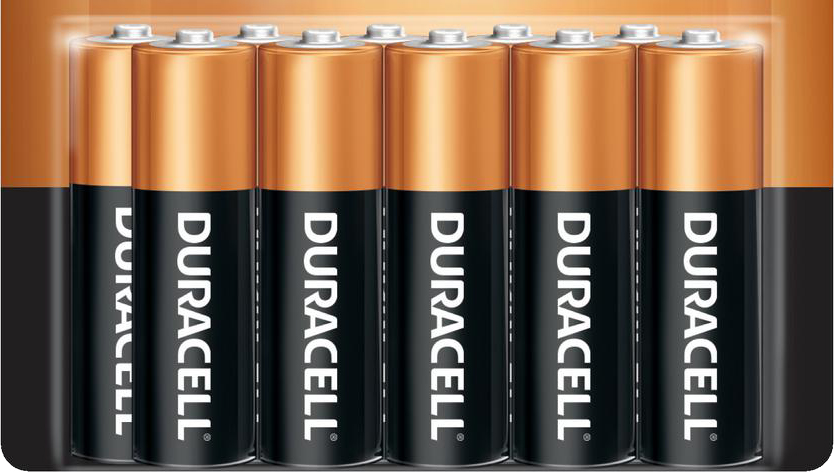 ‍
‍
So, You're Shipping Lithium Batteries, What Should You Do Next?
1. Use proper labels
‍
Make sure to check your specific freight carrier's battery labeling requirements before shipping lithium batteries internationally.
But, here are the common rules that everyone must follow as authorised by the UN.
‍
‍
‍
For ALL Lithium Battery Shipments Internationally (applicable for all transportation including air and ocean):
‍
🚨 From January 2019, it is mandatory to apply:  
‍
• Lithium battery label
• Class 9 lithium battery hazard class label
‍
‍
‍
For Lithium-ion Battery Shipments by Air:
‍
Lithium-ion batteries can only be shipped internationally on cargo aircraft (not allowed in passenger aircrafts anymore!), You need to apply:
‍
• Lithium battery Label
• Class 9 lithium battery hazard class label
• Cargo aircraft only label.
‍‍
‍
2. Follow proper packaging
‍
Packaging rules aren't just about adding more protective layers of material or using the appropriate box. They also refer to weight, capacity restrictions, and the number of batteries allowed per internationally shipped goods:
‍
‍
General Packaging Rules:‍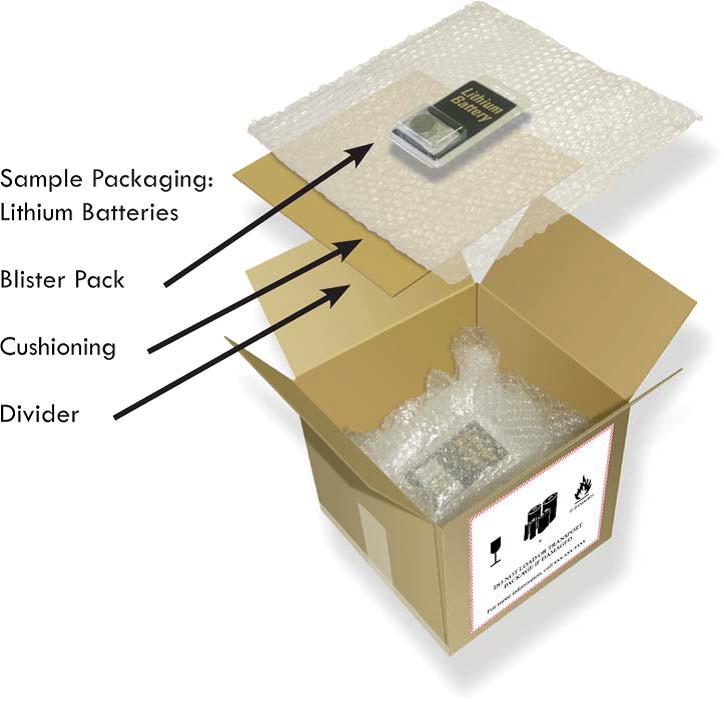 ‍
1) For Loose Batteries: 
‍
• Require an additional layer of packaging -  such as insulated caps or leak-proof liner to prevent short circuits.
‍
2) For Devices with Batteries:
‍
Each device must be packaged individually with:
‍
• Non-conductive tape
• An extra cushion layer to prevent the device from moving and accidentally turning on during handling.
‍
‍
‍

We've listed out the packaging requirements for overseas air and ocean freight below, which your factories should be aware of. But it doesn't hurt you to know them too!
‍
✈️ Transporting lithium batteries by Air
‍
The UN guidelines to ship battery products internationally depend on battery size and weight restrictions.
‍
‍
‍
1) For Lithium-ion batteries - loose batteries (UN3480)
‍
Packing instruction 965:
‍
*packs refer to a set of multiple of identical batteries or battery cells.
‍
‍
‍
2) For Lithium-ion batteries WITH and IN the device (UN3481)
‍
Packaging instructions 966 and 967:
‍
‍
‍
‍
3) For Lithium-metal batteries - loose batteries (UN3090)
‍
Packaging instruction 968:
‍
‍
‍
‍
4) For lithium metal batteries WITH and IN the device (UN3091)
‍
Packaging instruction 969 and 970:
‍
‍
🚢 Transporting lithium batteries by Ocean
‍
As mentioned earlier, the regulations for overseas shipping by ocean are a lot more relaxed.
‍
The lithium batteries and cells must be packaged fully with a protective layer or non-conductive tape to prevent short circuits.
Labelling Requirements:
‍
Each package must be marked with the
‍
• Lithium Caution Label
• Hazardous class 9 Label
‍
‍
‍
3. Follow proper testing criteria
‍
‍
Lithium ion and Lithium-metal cells and batteries are listed as Class 9 Miscellaneous Dangerous Goods regulations - they must meet the UN38.3 test requirements set by the UN Manual of Tests and Criteria.
‍
What is the "UN38.3 certification"?
‍
It is a series of tests ranging from height simulation test, thermal test, vibration test, impact test, external short circuit test, to see if the goods are capable of being transported and used safely.
‍
What does it look like?
‍
It's simply a test report. here's a UN38.3 certification:
‍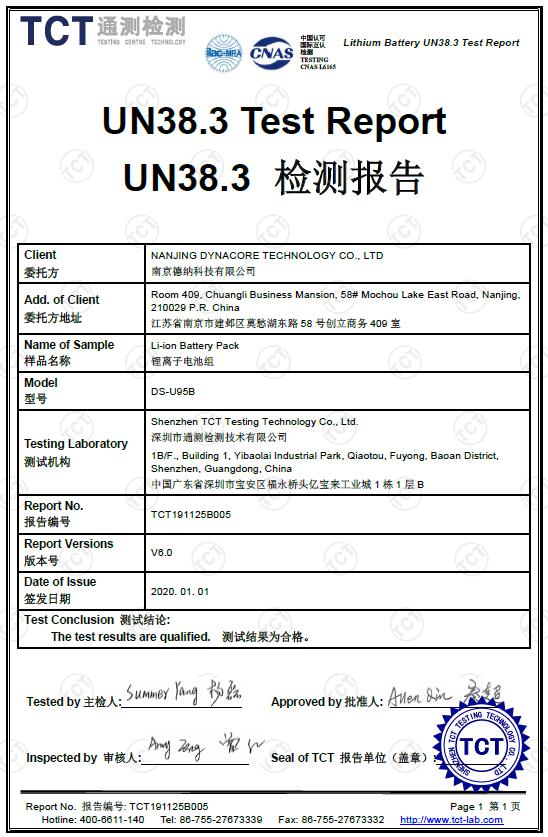 ‍
Who takes care of the testing?
‍
Manufacturers or distributors of cells or batteries will take care of the test and attach the results to each shipment containing lithium batteries.
‍
Once again, for all these requirements,  your factories must be aware and take care of them! So, don't stress too much, this is just for your own reference.
‍
‍
Even if You Follow These Rules, It'll Still Be Hard to Ship Electronics.
‍
It really depends on the forwarder or carrier - they can refuse to take battery related overseas shipments anytime. So, you really need to work with experienced forwarders. 
Using Bookairfreight, you can partner with leading tier 1 freight forwarders who deeply understand what documentation is required for customs and how to best handle goods in transit for safe, timely delivery.
We've helped many businesses, such as Lumos and Soundbrenner successfully ship electronic products containing batteries internationally.
‍

We'd be thrilled to help you too! Message us at bookings@bookairfreight.com for any questions! 
You can also visit the following pages for more information.  
✈️ Air Freight: 
• IATA's Regulations on Shipping Lithium Batteries
• ICAO's Regulations on Shipping Lithium Batteries
‍
🚢 Ocean Freight: 
• International Maritime Dangerous Goods (IMDG) 
‍
‍
Daisy Jiang
Proud Co-Founder and CEO of Bookairfreight. Shortly after starting to work in the world of logistics, I was astonished at how difficult and time consuming it was for businesses to get their hands on a simple air freight quote. I saw this as an opportunity to really make a difference in people's lives, and felt like I had to do something. It was the spark that lit the fire of Bookairfreight's creation.